Distributed Design Lamp

A lamp designed to be produceable anywhere in the world.
Client: Tala
#futureofproduction
#circulareconomy
#competition



In September 2018 I joined a 5-day workshop & competition run by Other Today and Tala, in which seven emerging designers were each tasked with designing and making a lamp that could be manufactured anywhere in the world using basic Fab Lab equipment and local materials.

My individual responses earned me the "best use of materials" prize in the competition, as judged by Oli Stratford, Editor-in-Chief of Disegno, and Sevra Davis, Head of Learning at The Design Museum, and were exhibited during London Design Festival.







I designed two lamps that represent alternate approaches to distributed design.



Lamp1

The first prototype is a proof of concept to remind us that distributed manufacturing does not have to mean digital manufacturing. It attempts to show that we can achieve an interesting, functional design with local materials, simple instructions and only the most basic of tools. The lamp combines found objects with common hardware store items, and includes PVC piping, elastic bands and a log, though these parts serve merely as examples and the design should be customised for the user's location –– a previous version included aluminium pipe for the stand and a London brick for the counterweight.



Lamp2

The second prototype represents a more polished approach that takes full advantage of digital distribution, employing 3D printers for the basic components. But the key objective here is to go beyond the ability of the machines, combining printed parts with other (easily sourceable) elements that bring playful, lively interactions to the lamp. The printed parts at the neck of the lamp work with elastic bands to create a satisfying nod of the lamp's head, while a hidden inline switch allows the lifting motion to activate the bulb. Lifting the lamp's head turns the bulb on; bowing its head turns it off. This creates a floor lamp with personality that longs to be used.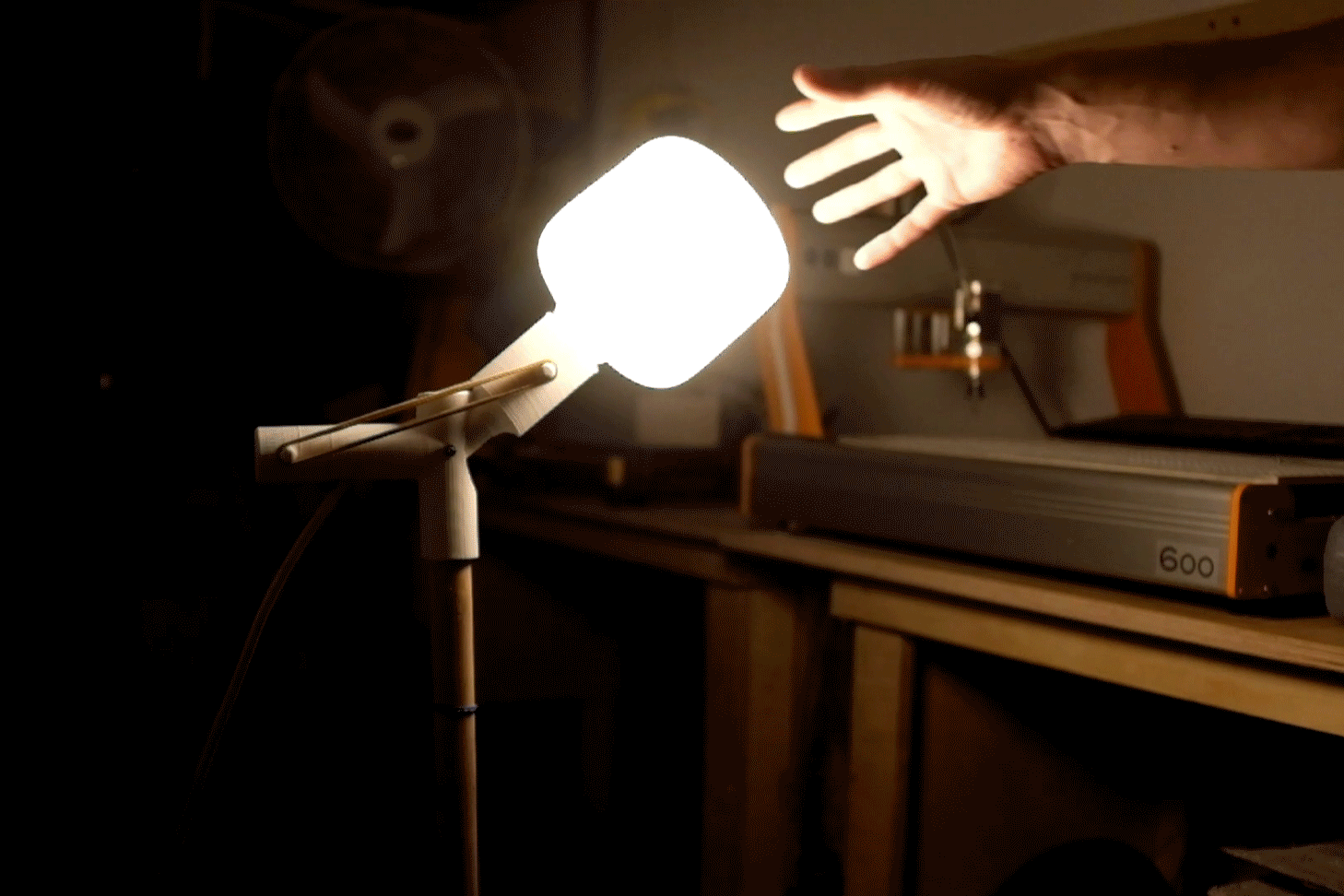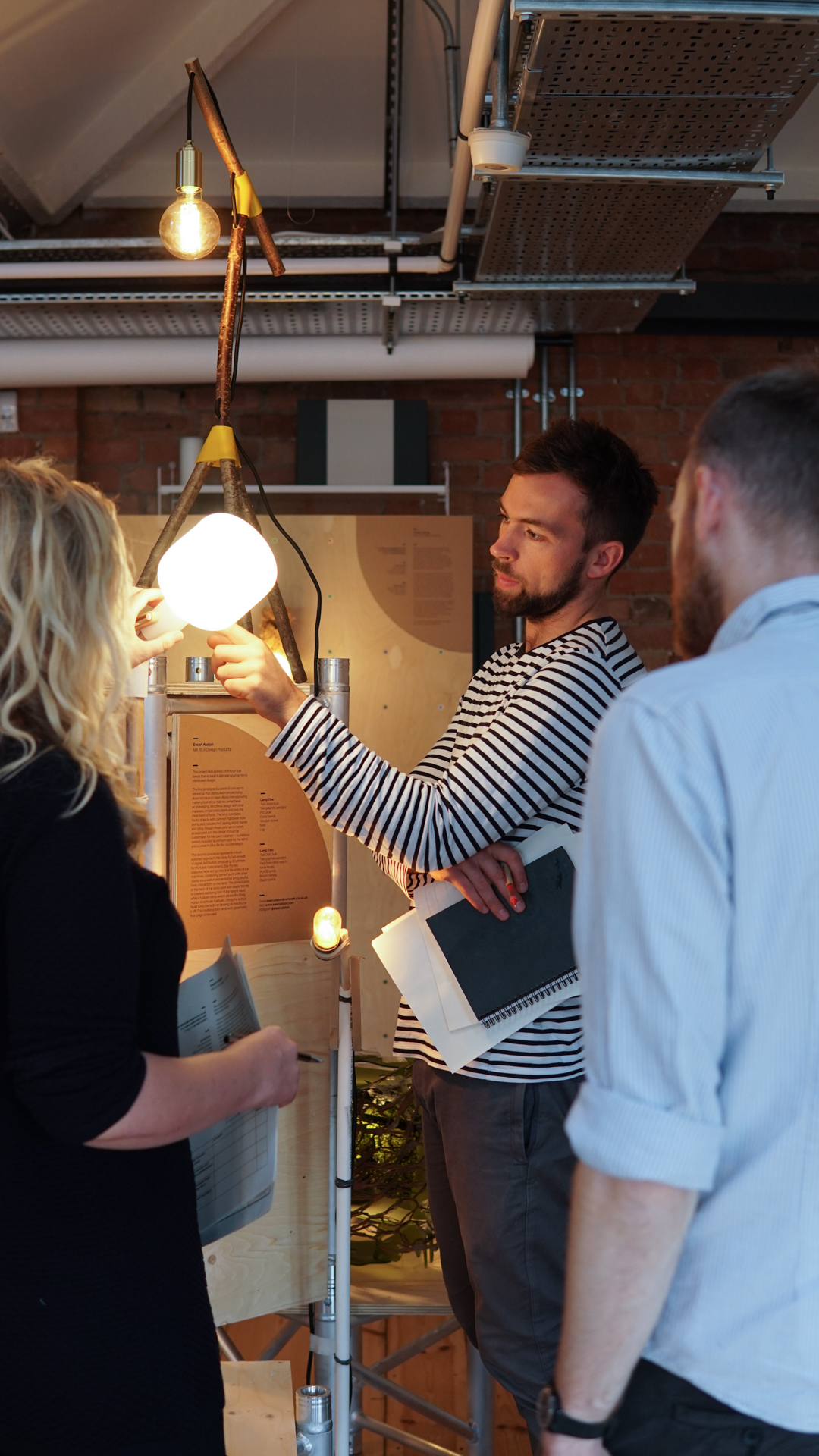 Making

We only had three days to go from concept to final object. I started by experimenting with local materials from a hardware store, including PVC pipe and elastic bands, before bringing in 3D printed parts to connect the others together. I also hacked apart an inline light switch, rewiring it into the new lamp to enable my new turning-on motion.



See the video below for a summary of the full week: